Collection of different type of cat meow sounds, kitten sounds, angry, cute and funny cat sounds.
Trusted by more than 7 million users.
Collection of different type of cat meow sounds, kitten sounds, angry, cute and funny cat sounds.
Meow Sounds
More than 40 sounds in the Meow category.
Cute Sounds
More than 20 sounds in the Cute category.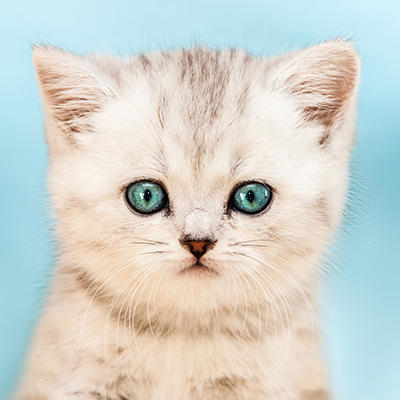 Kitten Sounds
More than 20 sounds in the Kitten category.
Has the most cat sound with no repeats and the list grows with each update. Easy to use. I use this when my cat is hiding from me and it works like a charm everytime. What would make it a 5 star app is if we can upload cat sounds for adding consideration or approval.
I teach at a school, working one on one with kids with disabilities. Every blue moon, it is wonderful to see smiles and hear laughter from the kiddies using your app as a motivator on super special occasions, or a really hard day. Super fun hearing furry friends. Especially the kittens!
This app is great. I have a cat who has had four sets of kittens before finally being fixed. So now when she hears the sound of a kitten meowing she loses it in a frantic search for her kitten. It's kinda mean but funny. Lol.
It was really fun playing some of the sounds with my cat around and seeing how he reacted. By far the best one I got from him was when he got on my stomach and layed almost on top of my phone
I love playing with the app with my grandkids. My cats are not the happiest not my little dog, but we love it. Sometimes I will do a sound on a public place to see parples reactions. We are cat livers.
Thank you so much for this app! I played the sounds in my grandma's backyard and the litter of kittens that she had found started following me! I recommend this if you want your cat's attention.
Nice assortment of sounds. Very good sound quality. Of course play the appropriate for your cat! Developer is very responsive to suggestions. He added a nice long press feature where you could play the selected cat sound and set the duration and other parameters and have it remember it for other cats that you long press. The ads are not intrusive and just a little bar at the bottom of the screen.
There's one that makes my cat come and sounds like her when she was a lil kitten and one older cat those are Josie and Raven.
Love this app...my cat and I have so much fun, it's incredible how you can enjoy spending time with your cat from so many cat sounds.